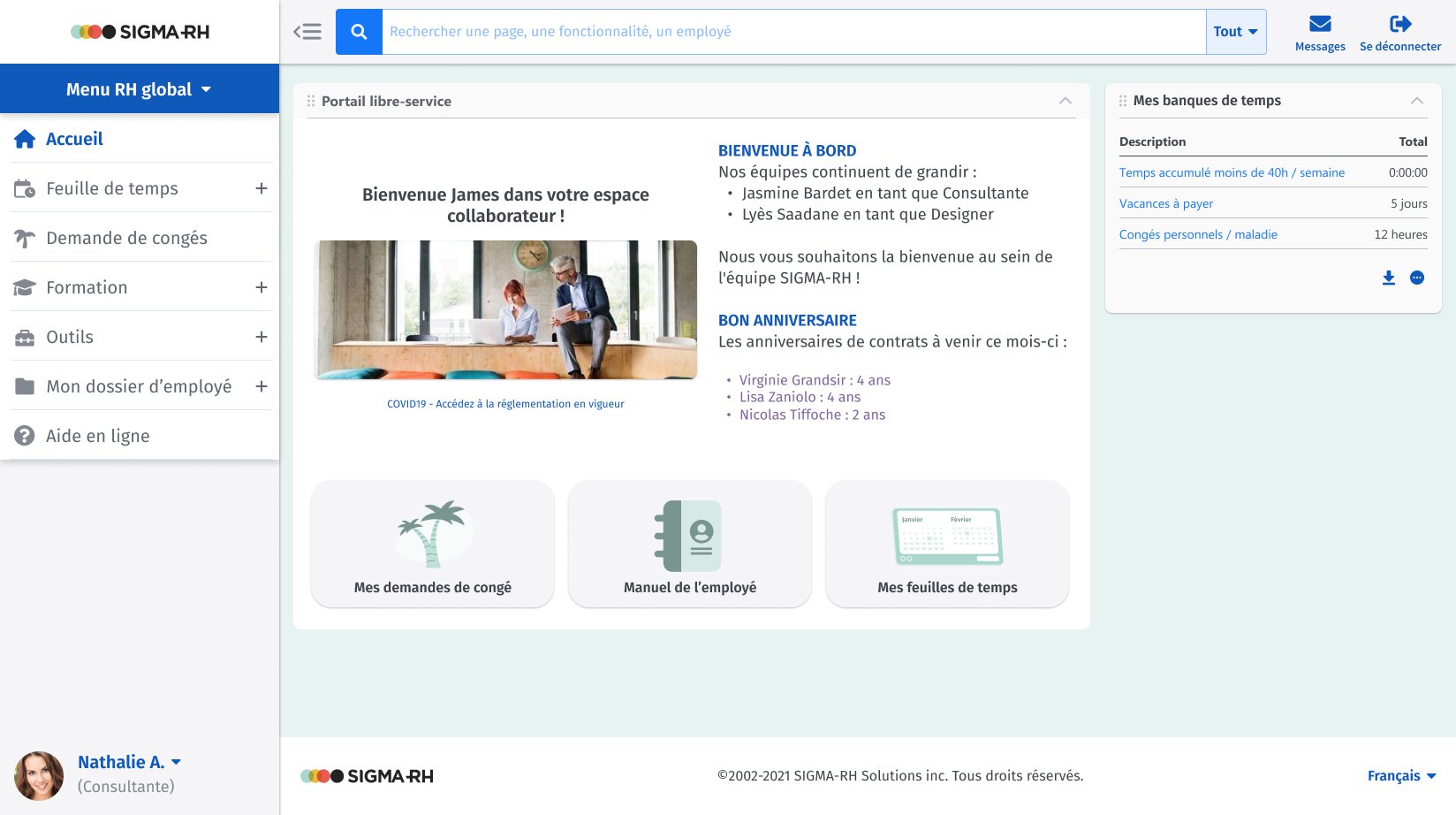 Optimize employee experience
Depending on their access rights, employees have access to a wide range of HR information from their HR self-service. They can:
Access the company directory
Check their time bank balances
View their team's absence calendar
Complete their timesheets
Clock in or clock out
View the number of worked hours per week
Access the training catalog and submit training requests
Evaluate the training they have received
Prepare their performance evaluations
Be notified of the tasks they must perform during the integration of a new employee
Each time employees submit a request from their HR self-service, it follows a custom approval workflow.
The HR department can also publish news, useful documents or links.
Such an easy and transparent access to information significantly improves the employee experience and commitment.
Contact us →