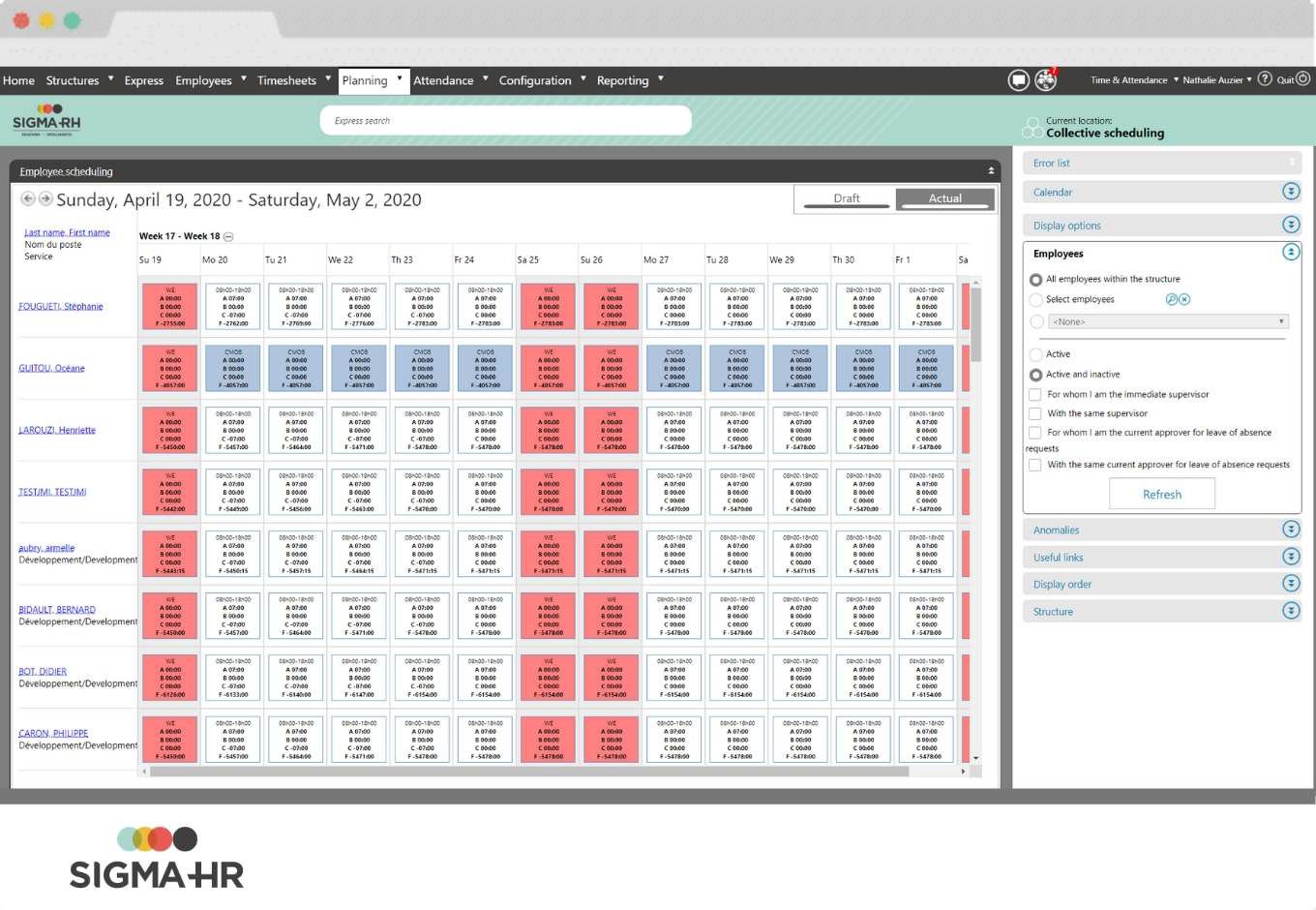 Comply with HR legislation on work time
Labor law requirements include rules pertaining to the number of daily or weekly hours of work, overtime, break time, lunch time, and weekly rest periods. When scheduling your employees, it is crucial to comply with these legal obligations and with all collective agreements in force in your company.
In the SIGMA-HR scheduling module, HR managers define the rules that must be respected according to the law or the collective agreement. Operation managers receive an alert if their scheduling doesn't comply with the rules defined by the HR managers. They can quickly modify their scheduling to comply with regulatory limitations.